Rosy Chua is the Principal and co-founder of Prelude Music Studio. With over 40 years of teaching experience, Rosy specializes in teaching composition and improvisation and has previously taught the Gifted Music Programme in Yamaha Music School (Singapore). Her students have won numerous awards in regional as well as international competitions held in Australia, Europe, Hong Kong, Indonesia, Japan, Malaysia, Taiwan, and Thailand, as representatives of Singapore.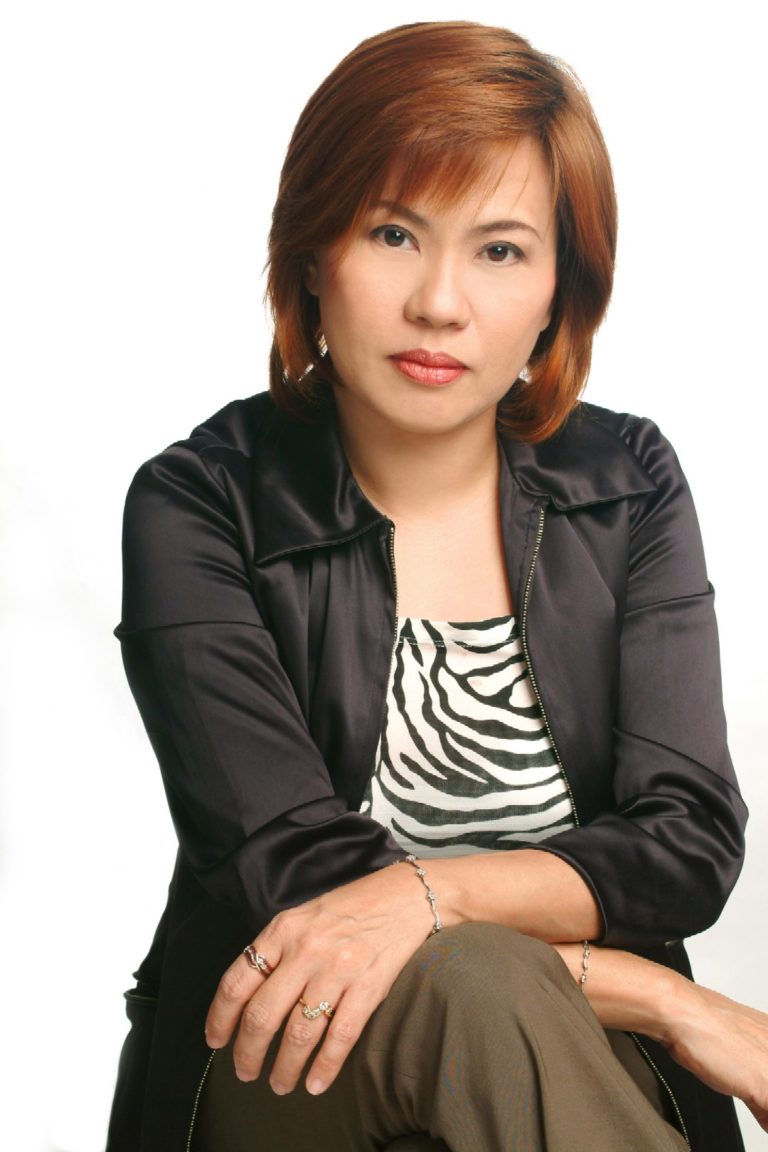 Rosy believes that it is very important for music education to be fun and enjoyable as this stimulates a student's creativity and enables them to reach their fullest potential and empowers them to express music holistically. Based on this belief, she developed many music curriculae for Early Childhood Music Education. She regularly conducts seminars for teachers training in this specialized area. She was also trained in London as an examiner and is currently on the Board of Examiners of the London College of Music.
Rosy Chua is well known in Singapore and throughout East Asia. In 1978 and 1979, she was awarded the 1st Prize in the Malaysian Yamaha Electone Festival. Thereafter, she represented Malaysia in the South-East Asia Yamaha Electone Festival. Upon winning that, she went on to represent South-East Asia in the Yamaha International Electone Festival held in Tokyo and won the Most Distinguished Award.
The world is progressing at a rate faster than in any period we have ever known before. Information on almost anything is available on the internet. Music & videos are available 24 hours a day at your fingertips. The result is that our children are no longer ignorant of the world out there. They know what's out there and they know what they want. That includes music. E very generation inevitably develop their own opinions and tastes in music but that is not an entirely bad thing. History has proved that every new and strange genre of music invented eventually becomes mainstream household music after a while. A good music learning experience must therefore empower students of different generations to express themselves musically by stretching beyond the traditional curriculum of classical music into as many modern forms of music as possible. From Rock and Roll to Disco and from Jazz-Fusion to K-Pop. All must be available to you, the artiste, or to your children, the artistes of the next generation.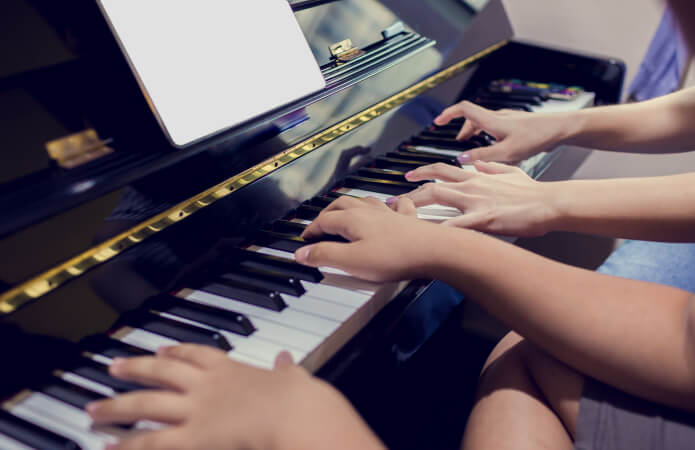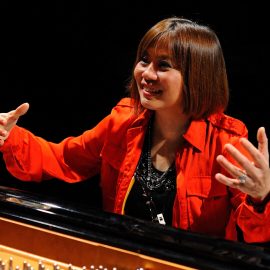 It is therefore our mission to provide the kind of music education that the next generation looks for, the kind that offers choice and freedom of expression to the student. The kind that does not force a student into a field of music he or she neither enjoys nor believe in. The kind that inspires them. It is therefore our belief that learning music must be a fun and happy experience with willing students, compassionate teachers, inspiring lessons, and a wide selection of repertoire.
It is often that many of our new students rush to the play the piano when they get home. Parents tell us that their children's new behavior is puzzling especially when they have, in the past, done everything to AVOID the instrument! This is testament to our teaching methods and curriculum and it confirms that what we are doing is correct. That experience is available
to you now.